Study abroad for every learner
We develop custom, scalable short-term study abroad programs—in partnership with colleges and universities across the United States and Puerto Rico—to provide as many students as possible with access to international education and its benefits.

Have a specific program in mind? Give our Traveler Support Team a call to learn more and get enrolled today. Need a little more information? Take a look through our resources to find answers, and don't hesitate to reach out to our team for any questions. We're so excited to travel with you!
Apply for our Global Perspectives Certificate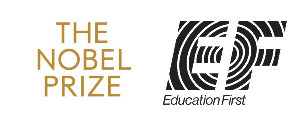 Upon return from your study abroad program, receive a Certificate of Completion, issued by EF in partnership with the Nobel Prize Museum, for submitting a passing EF Global Perspectives Project, designed to equip students with the skills to be leaders for peace and global prosperity.

By successfully completing this project, travelers will have showcased their knowledge of the global dimensions of their overseas learning program and their ability to take action to confront important global challenges via a question prompt. You will become part of a global community of change-makers dedicated to making the world a better, more truthful place and can use this certificate of completion in your own resume, LinkedIn profile, and portfolio. Your project will also be featured in our Digital Exhibit.

Learn more
Options for individual travelers
Our Future Travel Vouchers provide a ton of flexibility: You can redeem them for all sorts of programs offered through EF's wide variety of products. They're also in the amount of all the money you paid towards your program—including non-refundable fees. And you have through September 2023 to use them.
To understand all the options available with a voucher (including partial refunds), visit our dedicated Future Travel Voucher page and find groups that are already planning to travel and looking for travelers using the button below.
Find a group
We are committed to diversity, equity, inclusion and belonging
Our vision is to open study abroad access to all learners regardless of gender identity, race, physical ability, sexual orientation, and socioeconomic status so that they have the opportunity to develop the soft skills required to navigate today's interconnected world.

Our goal is to increase access to study abroad opportunities by expanding and diversifying our network of colleagues and travelers to create an intercultural experience that is educational and transformational for all learners.
Social identity resources for student travelers
Each student who travels with EF College Study has their own unique identity—and we want to ensure all of our programs are comfortable, enjoyable, and accessible for them. That's why we've created an evolving collection of resources to help travelers feel more informed and prepared for their programs, no matter where they choose to go.
Study abroad like an expert
We've curated detailed articles answering our most commonly asked questions from travelers, parents, and Group Leaders in our Help Center. Browse our entire
Help Center
or jump to the topics below.
See the many way—from fundraising opportunities, to scholarships, to budgeting guides and more—that we can help you make travel a reality.

Explore our curated destination guides for in-depth packing lists, must-try foods, free time ideas, tips from travelers just like you, and way more.

Your safety & COVID-19

Our travelers' safety is always our top priority. See our ongoing commitment to safety, our updated protection offerings, and new health measures while abroad.