Fair Experience
These are all beautiful cities, but I would have had a better time (and saved a lot of money) if I had planned the trip myself, and I would not plan it in the heart of the tourist season. The hotel in Rome was atrocious except for its convenient location. I felt like we wasted so much time being herded because it was such a large group. This type of travel is not for me.

On a good note, our tour guide was very cool and the hotels got better as the trip went along.
Wonderful but Lacking in Meals
I had a great, amazing, spectacular time on my trip to Rome, Florence and Paris. A lot of that had to do with the freedom we were given to explore throughout the days, the tour guide's patience with a group of 50 travelers, and the general beauty of the countries visited. The hotels we stayed at progressed from shockingly small and outdated to spacious and comfortable once we got to Paris. I appreciated the progression, however. There is an unspeakable amount of excitement at the beginning of the trip and the condition of the hotel ceases to matter. By the end of the trip, a lot has been seen and we become slightly homesick so the reward of a nice, accommodating hotel was smart. There was breakfast every morning and we were treated to only three dinners throughout our 11 day trip (not counting awful airplane food). Lunch everyday was on the students' dime. This is the only thing I would like to complain about. I felt for the money I had given up to come on this trip, we deserved more than three dinners. I spent more money on food and drinks than anything (and in Italy, water and bread at dinner is not free). Also, the nights that we did have dinner paid for us, we were rushed through it, only taking an hour to feed three courses to 50 people. The philosophy of the Italians and the French is to take time to enjoy the finer things in like, a.k.a. food and drink. This to me, seemed backwards and unfortunate. All in all, I highly recommend this trip but plan on spending more on food than you thought (or eat McDonald's and bread the entire time).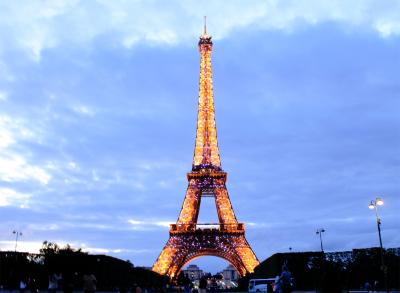 Awesome.
This trip was awesome. Our tour guide was incredible and treated us to all of the well known sites as well as lesser known/less touristy places. He was very knowledgeable about the area as well as the art history of the places and pieces we saw. The only thing I wish could have been different would have been the spacing of the trip; it was disappointing to not be able to see everything we wanted to. That said, to see everything would have taken years and for the length of the trip we got to see a huge amount and it was well organized. I would recommend this trip to anyone who has any interest in art or history or travel.
Incredible Journey with Incredible People
My university theatre program and I went on this tour and I was thrilled that the tour just included us, no others. We were able to experience Italy and France together which made it more fun. Our tour guide was funny and congenial, and seemed to have an interest in giving us real tips to survive in the country.
I was frightened at first when she told us the directions on the Metro and then told us to meet her somewhere at a certain time, but if she had not given us the freedom to experience the Metro ourselves I never would have felt confident. From then on I took it without fear.
All the local guides were also very knowledgable about the area where we were. I was disapointed that we were not really able to walk around in Paris very much. We were never able to get out of the bus, but I understand that this was part of the rules of Paris, not the tour. The train ride from Paris to Italy was marvelous, though I know many people found it a little uncomfortable. But I believe it is important for us to take a ride on such a train because it opens our eyes to the cultural norms of the area we are visiting. I believe immersion in the culture creates the most learning and, while you are attending a foreign country the emphasis is often on history, you learn alot about the current way of life in that place and it makes you more aware of humankind in general as well as how the simplest differences can make major differences in the culture of a place.
The only real complaint I had about the trip was the hotels. Though the quality of the rooms was wonderful, I feel that they were often pretty far from anything of interest, especially in Paris, and that when we had free time there wasn't much we could do without paying to take a taxi or ride the Metro(which was only available in Paris). It would be better to have hotels within walking distance to at least one place of interest, even if it is just a park.
Because I enjoyed the trip so much, I cannot wait for the next one, which I will take May of 2011. Keep up the good work.
One I could go on again!
This tour was so wonderful, action packed and educational. The amount of great art that we got to see was phenominal. Standig next to the Mona Lisa and then the next day, seeing the statue of David; finishing off with the Pieta in Rome. My elation did not subside for weeks after the trip.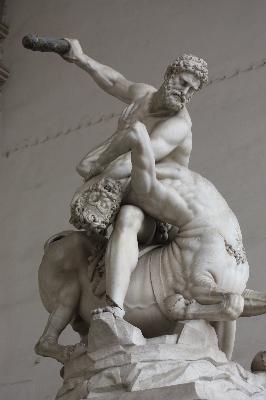 Best experience of my life.
I can't put into words how amazing and eye opening this trip was. I have never been out of the country and this trip has me so excited and saving money to go on another one. I now have started to be more aware of artwork and have an appreciation for the arts. Florence was beautiful and everything from the food to the shopping was awesome. The day before I left, my grandmother lost her battle with congestive heart failure and before she passed away, she made me promise that no matter what happened I would go and enjoy my experience. For her I went and I am convinced everything happens for a reason. I also made a lot of new friends whom I keep in contact with and we are currently planning another trip and plan to use EF for it.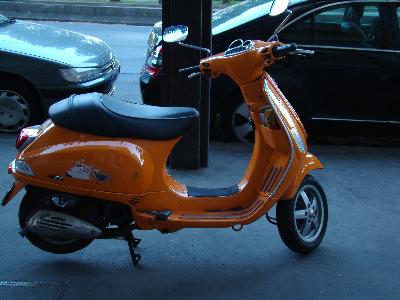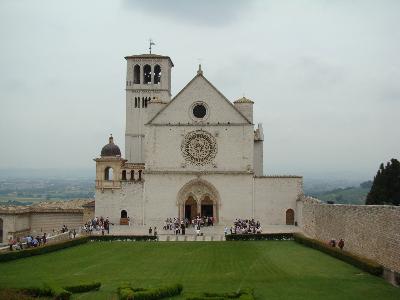 An experience I'll never forget
My college age son and I took the EF tour to Paris, Florence and Rome. It was an experience of a lifetime that I will never forget!
The beauty of the Eiffel Tower at night, seeing the Coliseum and marveling at the knowledge that it was built 70-80 A.D., and seeing the artwork and architecture in Florence was just incredible.
Plus, it was a great bonding experience for mother and son. Thank you EF!!
Mediocre Experience
My travels to Paris, Florence, and Rome were a great experience in a sense that it was my first time out of the US, but I do not believe that I received my moneys worth. The cities were beautiful as well as the museums but our tour guide was working two groups at once and she seemed to put her focus more on the other group. I feel like I paid to be taken care of and not to be put on the back burner. I loved the museums and history, but after a while everything started to look the same. In Paris our hotel was so far from the shopping areas so we had to rely on public transportation and maps to get around on our own free time. I enjoyed that; it gave us slight independence and a chance to live like a real native. I absolutely LOVED Florence. Here we stayed in the nicest hotel out of all 3 locations, and we were located right in the center of the city so it was easy to get around. Rome was ok mainly in part due to our hotel being located in the middle of nowhere, nasty smelling rooms, and horrible customer service at the hotel. What I didnt enjoy about the trip was that the very few meals that were provided with what we paid were picked for us. If I paid for that meal, then I have the right to eat whatever I want, so that was very unfair. But in all, I loved the experience, I would definitely visit the countries again, but under my own control. With EF I wasn't given as much free time as I would like, and the tour guide didnt seem to know of the "hot spots" that the average college student would be interested in visiting.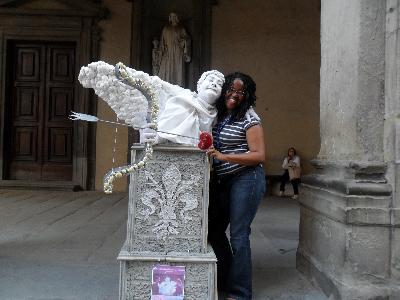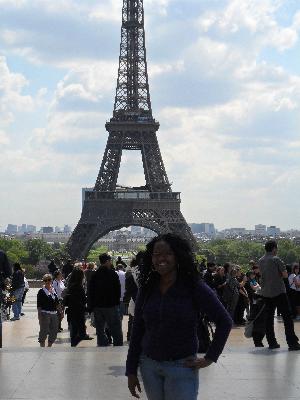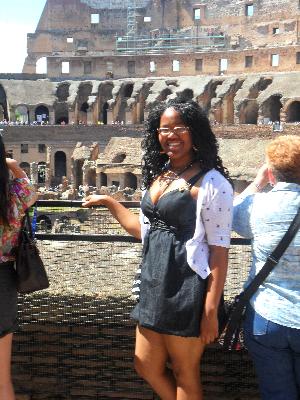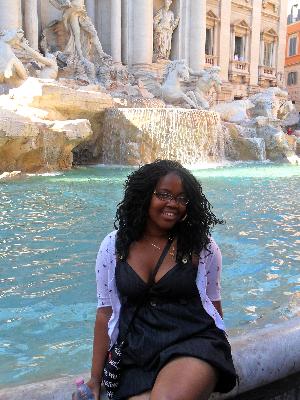 Awesome trip
My daugheter enjoyed her trip immensely. She described it as the best 10 days of her life. She is normally pretty reserved, but when describing her trip to family and friends she just glowed. It was a very valuable and educational experience for her.
REALLY THE BEST THING THAT HAS EVER HAPPENED!
Just for starters I just wanted to say it was incredible. I had so much fun. The people I went with and who I met were great to me. Above all I wanted to thank giorgio my tour guide. Seeing how he was the only other guy we had a good time. Paris was amazing. Seeing the Eiffel was amazing and also going to moulin rouge. The best place I would have to say the best was florence. Everything about there was amazing. I loved the architecture was simply amazing. Looking like nothing has changed since they were first built. I loved seeing the david and going to all the museums. The atmosphere there is nothing like the U.S. You just get a completely different feel and vibe. I honestly wish I never left. I am deffinetly going back there very soon. I would like to go back with E.F because everything was put together nicely and did not really have to worry about anything. If you see this then I STRONGLY recommend everything about E.F and the overall experience.