Healthcare & Nursing in London
Enroll now and lock in the price.
Tour Number: 1612518KE
Group Leader's Name: Kerry McNiven
Departure Date: 3/14/2015
Return Dates: 3/20/2015
Departure Gateway: Boston
7 days
Balance big-city icons with a closer look into national healthcare at your own pace
You've probably heard that the British healthcare system has something to teach us back home.
Learn the balance that the legendary Lady with the Lamp struck between compassion and innovation that led to modern nursing. While the basics of healthcare are almost universally understood, there are some things you can only learn by walking through the halls of a specialized hospital.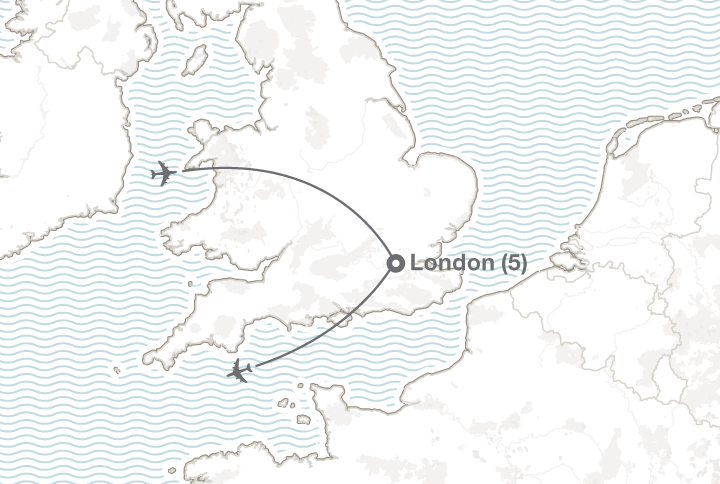 Day 1: Fly overnight to England

Day 2: London

Take a walking tour of London

The Strand
Trafalgar Square
Leicester Square
Covent Garden

Enjoy a fish and chips dinner

Day 3: London

Take a guided tour of London

Big Ben and Houses of Parliament
Piccadilly Circus
St. Paul's Cathedral
Changing of the Guard at Buckingham Palace (if scheduled)

Meet with a nurse or midwife

Day 4: London

Visit the Florence Nightingale Museum

Enjoy free time in London

Day 5: London

Take a walking lecture about the history of London's Healthcare system

Enjoy free time in London

Day 6: London

Enjoy free time in London

Day 7: Depart for home
Day 1: Fly overnight to England

Day 2: London

Take a walking tour of London

The Strand
Trafalgar Square
Leicester Square
Covent Garden

Enjoy a fish and chips dinner

Day 3: London

Take a guided tour of London

Big Ben and Houses of Parliament
Piccadilly Circus
St. Paul's Cathedral
Changing of the Guard at Buckingham Palace (if scheduled)

Meet with a nurse or midwife

Day 4: London

Visit the Florence Nightingale Museum

Enjoy free time in London

Day 5: London

Take a walking lecture about the history of London's Healthcare system

Enjoy free time in London

Day 6: London

Enjoy free time in London

Day 7: Depart for home
Round-trip airfare

Your price includes round-trip airfare for your whole group

Accommodations

5 overnight stays in hotels with private bathrooms

On-tour transportation

Land transportation

Regional-style meals

Light breakfast daily; 2 local dinners

Full-time Tour Director

We have the best Tour Directors in the business; Your group will have a trusted, friendly guide at your side full-time on tour to manage all logistics, offer insight and guidance, and respond to any unexpected challenges

Guided sightseeing

London

Entrances

Florence Nightingale Museum

Worldwide support, safety and security

We have over 400 schools and offices in more than 50 countries, which means if something happens, we can react quickly and in person; We also include our $15 million liability policy and $1 million consumer protection plan at no additional cost to travelers

Curriculum Integration

We provide support and expertise to help you integrate academic goals into your tour itinerary as needed