Customized Tour
Enroll now and lock in the price.
Tour Number: 1229431VC
Group Leader's Name: Daniel Carpenter
Departure Date: 6/30/2013
Return Dates: 7/12/2013
Departure Gateway: Boston
The experience of a lifetime is waiting for you. Every detail from local restaurants to cultural discoveries has been customized by your teacher for your group. Take a look at your personal itinerary for a sneak peak of what's in store.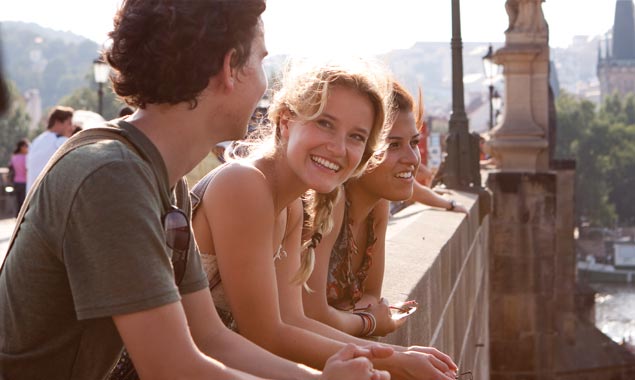 The itinerary for this tour is still being finalized. Please contact your Tour Consultant or Group Leader for details.
The itinerary for this tour is still being finalized. Please contact your Tour Consultant or Group Leader for details.
Round-trip airfare and transportation

Buses, trains, cruise ships, ferries and subways—covered. We take care of getting you around so you can enjoy the ride.

Accommodations

Safe, comfortable hotels with private bathrooms will be waiting for you at your destination.

Regional-style meals

Traditional breakfasts and select included meals bring local flavors to life as part of your tour experience.

End-to-end Support

Your team helps to secure administrative approval and academic credit, provides recruiting tools and helps establish your program's ongoing presence on campus.

Curriculum Integration

Your academic vision remains present wherever you travel. Tell us your ideal study abroad experience, and we'll help connect your curriculum to EF's extensive connections abroad.

Full-time Tour Director

Your expert Tour Director is with your group 24/7, providing deep local insight while handling all program logistics.

Expert Local Guides

Your expert local guides are natural historians, adding cultural insight and enhancing teaching moments wherever your curriculum takes you.

Guided sightseeing

Gain insider knowledge and cultural perspective from licensed local guides who join your group for select experiences on tour

Worldwide support, safety and security

EF has over 500 schools and offices in more than 50 countries worldwide. We provide 24-hour emergency support service along with a comprehensive $15 million liability policy that covers you and your institution while abroad.

Flexible Payment Options

Give more students the opportunity to study abroad by offering them two different payment plan options, along with our TripFunder website to help fundraise for the program.
Prices are not available for your program at this time
Please contact your group leader for more pricing information.