How it works
Your partnership with us
YOUR VISION, OUR EXPERTISE
Our partnership with faculty and administration members like you revolves around the academic vision and institutional requirements that make up any credible study abroad program. With the help of our expert guidance, end-to-end support and access to an unmatched worldwide network, you're free to share your own global perspective—wherever it might take you.
A WORLD OF POSSIBILITIES
When you partner with us, you have all the options in the world. Whether you need inspiration from our team of logistical experts or already have your own ideas, we bring your ideal teaching moments to life.
Your personal Program Coordinator takes the time to understand your campus community, including the best ways to get your program approved and how to find the most effective ways to promote it. Our team is there from the very beginning to preserve your academic vision and guarantee your program's success.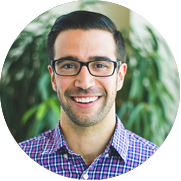 From the moment you arrive at the airport, your Tour Director—otherwise known as your personal local expert—will be at your side. No matter what your itinerary looks like, your Tour Director will be there to bridge any cultural gaps, show you local shortcuts and share dozens of unexpected paths to enhance your experience.